We want you to join us at Topgolf Charleston for the first big event at their newest location. And did we mention it is for a great cause? Whether you want to play golf or just come to the Power Party, we want you with us.
Tournament & Power Party Schedule
12:30:00 PM – Pre-Registration
1:00 PM to 1:30 PM – Registration and Warm Up
1:30 PM – Fajita Fiesta Buffet Served
1:30 PM – Tournament Begins
3:30 to 4:00 PM – Tournament Concludes
3:30 to 4:00 PM – Open Play after Tournament
4:00 PM to 7:00 PM – Power Party Event
5:15 PM – Awards and Announcements

The tournament is scheduled to begin between 1:30 pm to 2:00 pm. We do ask that you are on-site by 1:00 pm to register, warm up, grab lunch from the fajita fiesta buffet, and be at your bay ready to start.
Sponsorships, Team Registration, & Power Party Tickets
Ready to get involved? Show your support with a sponsorship, tournament play, or power party attendance. Register your team for this unique Topgolf tournament experience. The day includes Topgolf tournament play, fajita buffet lunch, hole games, door prizes, raffles, and more. Select a button below to register your team, sponsor the event, or purchase tickets to the Power Party.
Prefer being invoiced or pay by check, please contact us directly and we will be more than happy to help make that happen.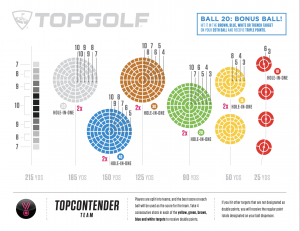 Scoring for this tournament will be very similar to a traditional "Captain's Choice" on the golf course so regardless of how many players there are on a team (four or six), scoring will be the same.
Each player on each team will take a shot in rotation and the highest score will be kept. For example, if player A gets 0 points, player B gets 5 points and player C gets 10 points, the "best shot" with the highest point total will be kept.
one of the many Folds of Honor
HOMETOWN: Belton, Texas
ATTENDS: University of Texas, Austin
MAJOR: Neuroscience – Pre-Med
ACHIEVEMENTS: American Medical Student Association, UT Alpha Phi Sigma pre-med honor student, Red Cross, UTHA contract tracing team
GOALS: Upon graduation, he plans to attend the Johns Hopkins University School of Medicine and complete his general surgery, cardiothoracic, and pediatric residency programs at Massachusetts General Hospital.